$700 billion a year! That's the estimated amount of revenue the financial services industry is missing out on by not meeting the financial needs and expectations of women.
Traditionally, wealth management has been under the purview of men of the household. In fact, in two-thirds of affluent households in the United States, men are still the key decision makers on financial matters. But this is about to change and women are emerging as the new face of wealth. By 2030, it is estimated that American women will control approximately $30 trillion in financial assets.
According to a recent McKinsey research, 30% more married women are making financial and investment decisions today as compared to five years ago. More women than ever are the family breadwinners, fueling the growth in investable assets and younger women are getting more financially savvy. Over the next three to five years, as women increasingly take responsibility for making their financial decisions, they will become the critical battleground for wealth managers.
When women take over financial decision making for a household, they are more likely than men to feel they have a critical gap in meeting their key financial goals.
The COVID-19 crisis is bringing an acceleration to the amount of "money in motion," as investors reev aluate their financial circumstances for better help in navigating the 'new normal'. Also economic uncertainty is pushing an increased demand for advisors among people who don't have one currently.
These changes represent a paradigm shift for the financial-services industry. Attracting and retaining female customers will be a critical growth imperative for wealth managers. To succeed, they will need to deeply understand women's differentiated needs, preferences, and behaviors when it comes to managing their money. Advisors can then diversify their offerings and commit to a systematic approach —transforming their business and client-service models in ways that will acquire, retain, and serve women as long-term investors.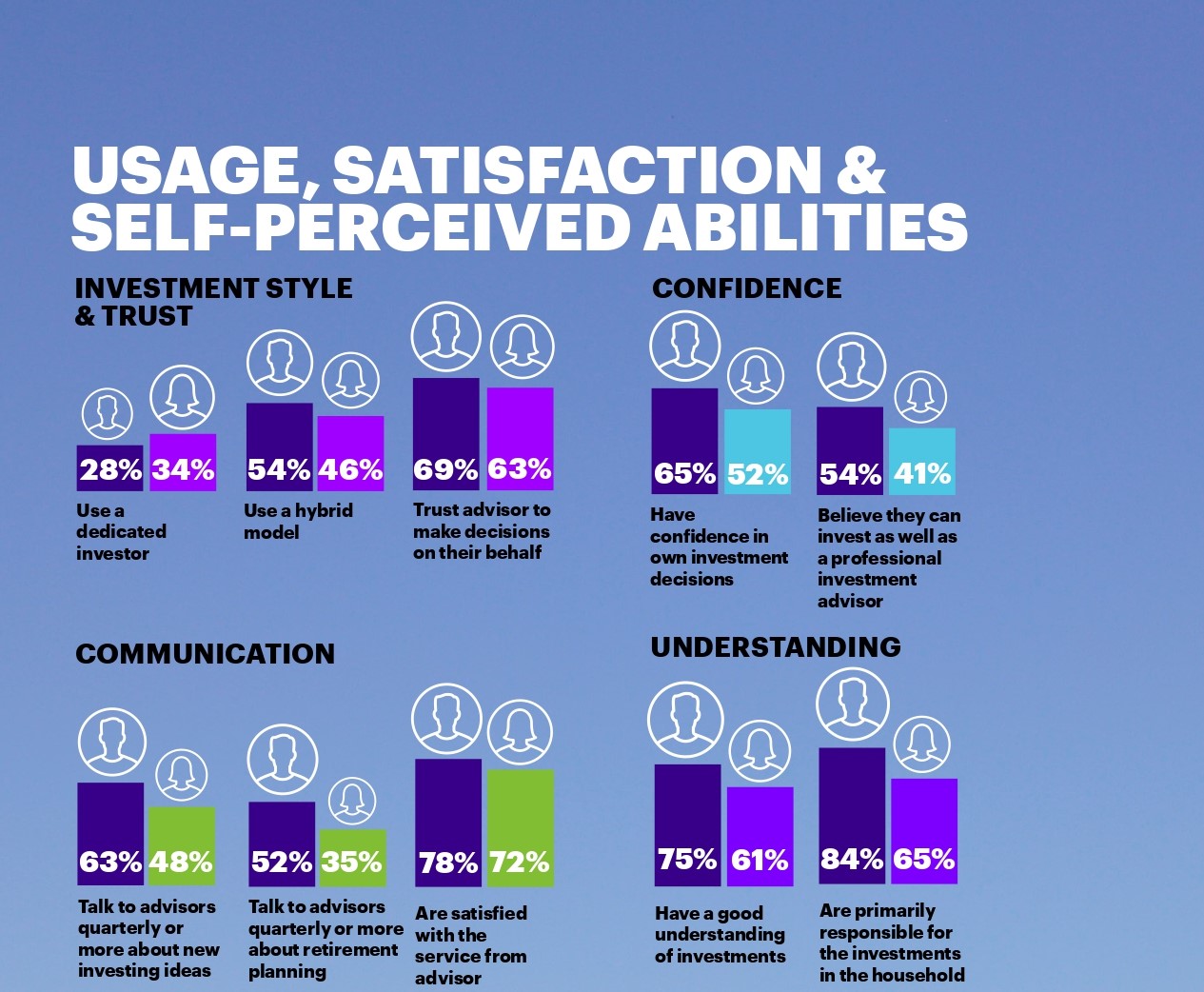 Most women are more likely to be concerned about having enough savings for retirement. Health also is top priority for women where they worry about the cost of health care, paying for long-term care insurance, and being a burden on others later in life. These parameters drive their need and criteria for investment more than achieving success on the stock market.
Women do not explicitly look for female advisors but place a high value on establishing a personal connection with their advisor, whom they can trust and have a good personality fit. If women don't feel they have this kinship, they are more likely than men to switch advisors, according to a research.
Despite efforts to engage female customers, most wealth managers are still not fully meeting women's needs. Many women often feel shut out of household wealth discussions; or the advisor communicates infrequently or only on matters of day-to-day cash management, rather than bigger investment decisions.
As unprecedented sums of assets shift into the hands of women over the next decade, wealth managers will need to make changes across multiple areas, like adapt to better meet the needs of existing female clients, with refined value proposition across distinct segments, meet their goals and build trust in their own financial literacy. Evolve client service and business models to put women's needs front and center, with aligned pricing and compensation models. Rethink how to create value for the women they serve via digitalization to ride the growth over the next five years and beyond.
IFAs that acquire and retain women as clients would see up to four times faster revenue growth. Are you ready?